Stardust Album Cover
A fantasy art inspired illustration for local musician and friend Xulu. It is 5 layers of halftones laid over each. The illustration was printed on shirts and will also be printed as album art.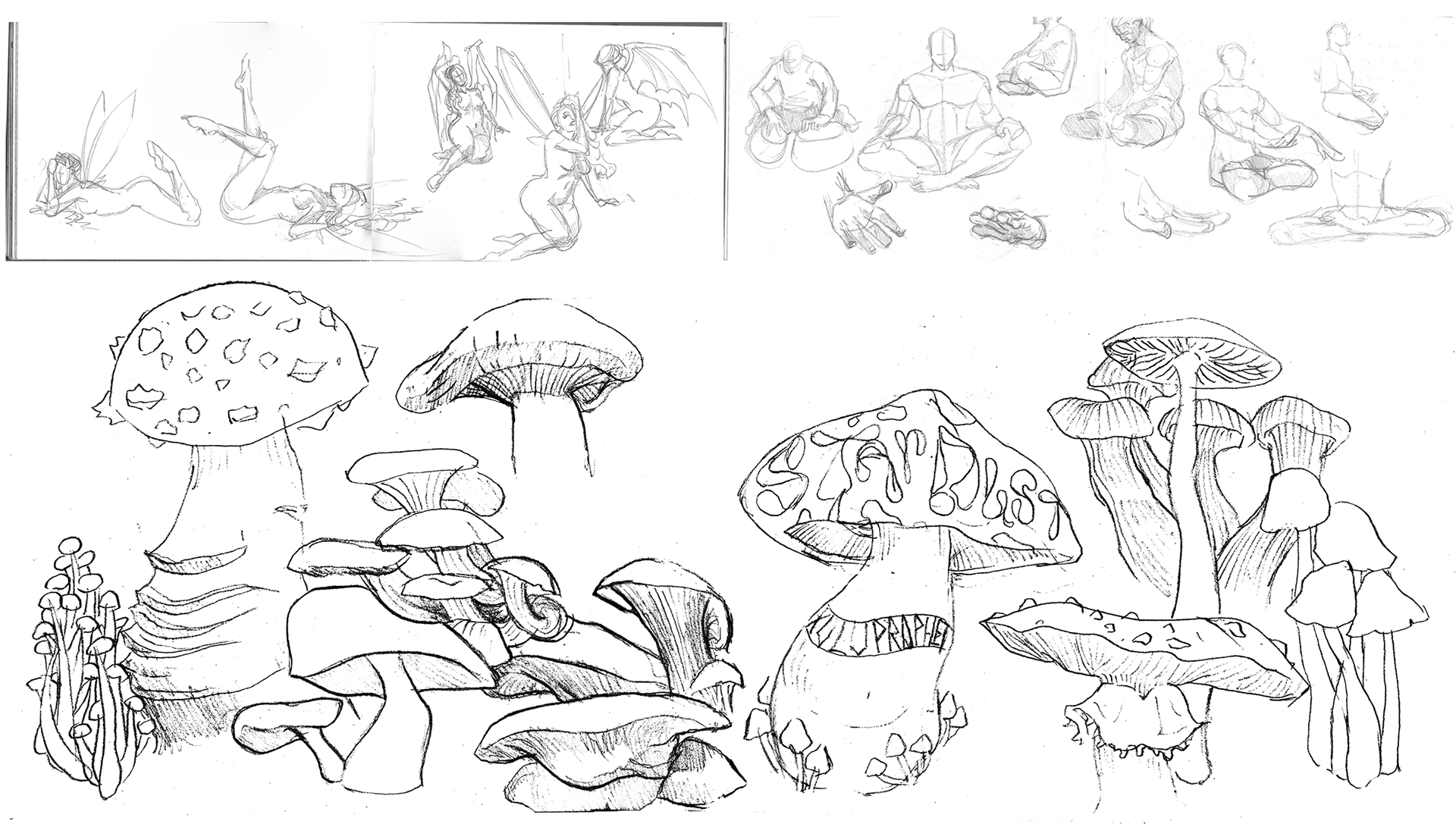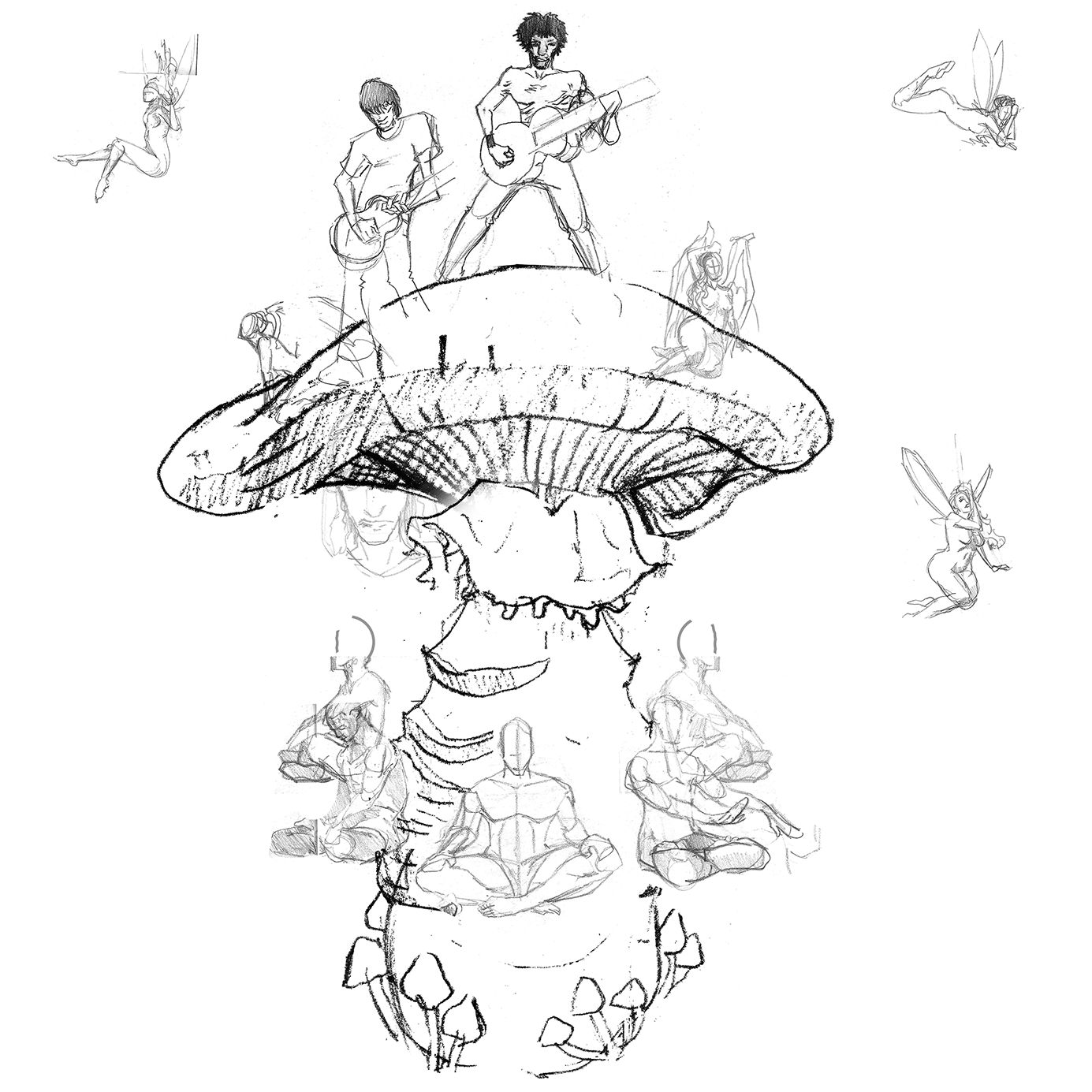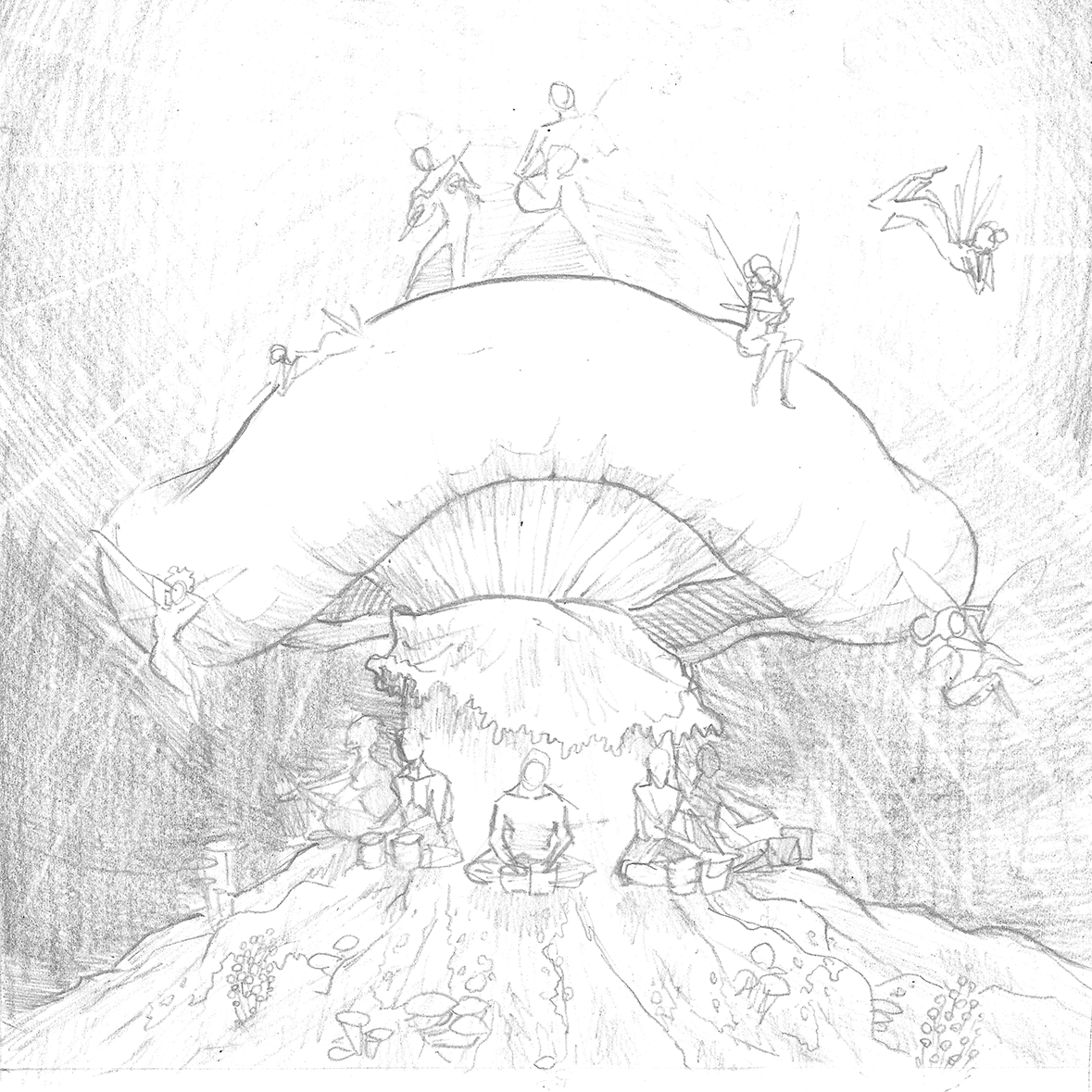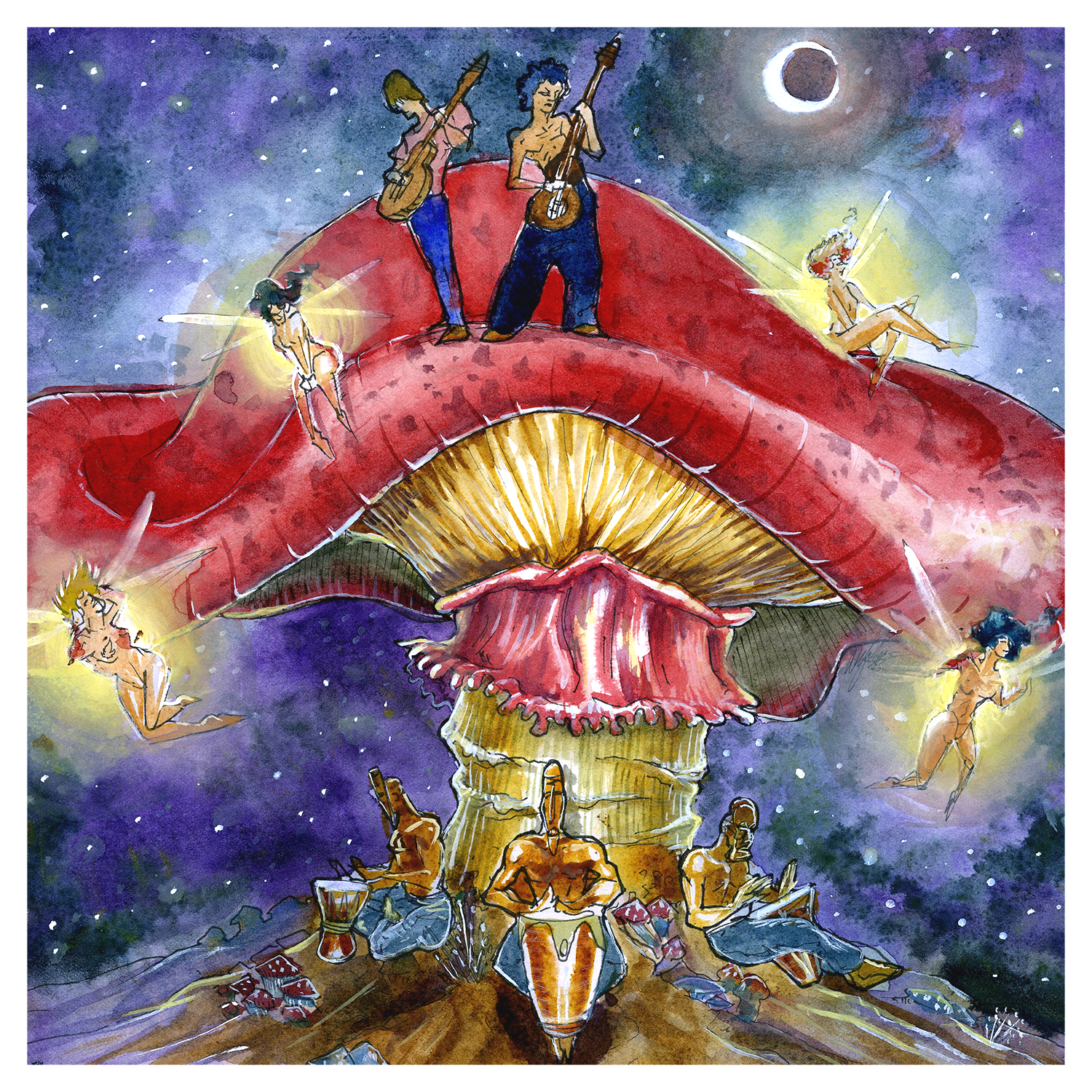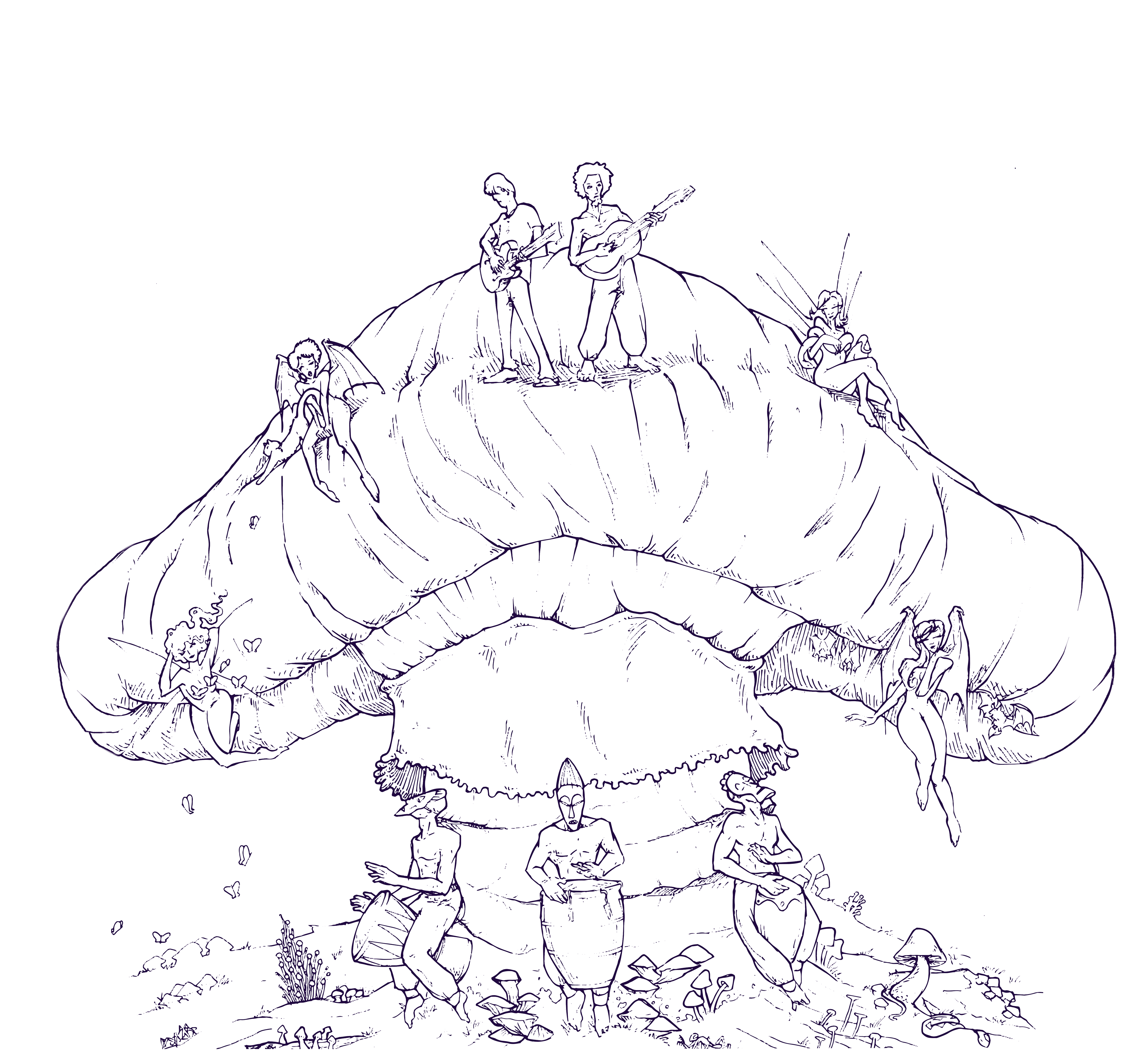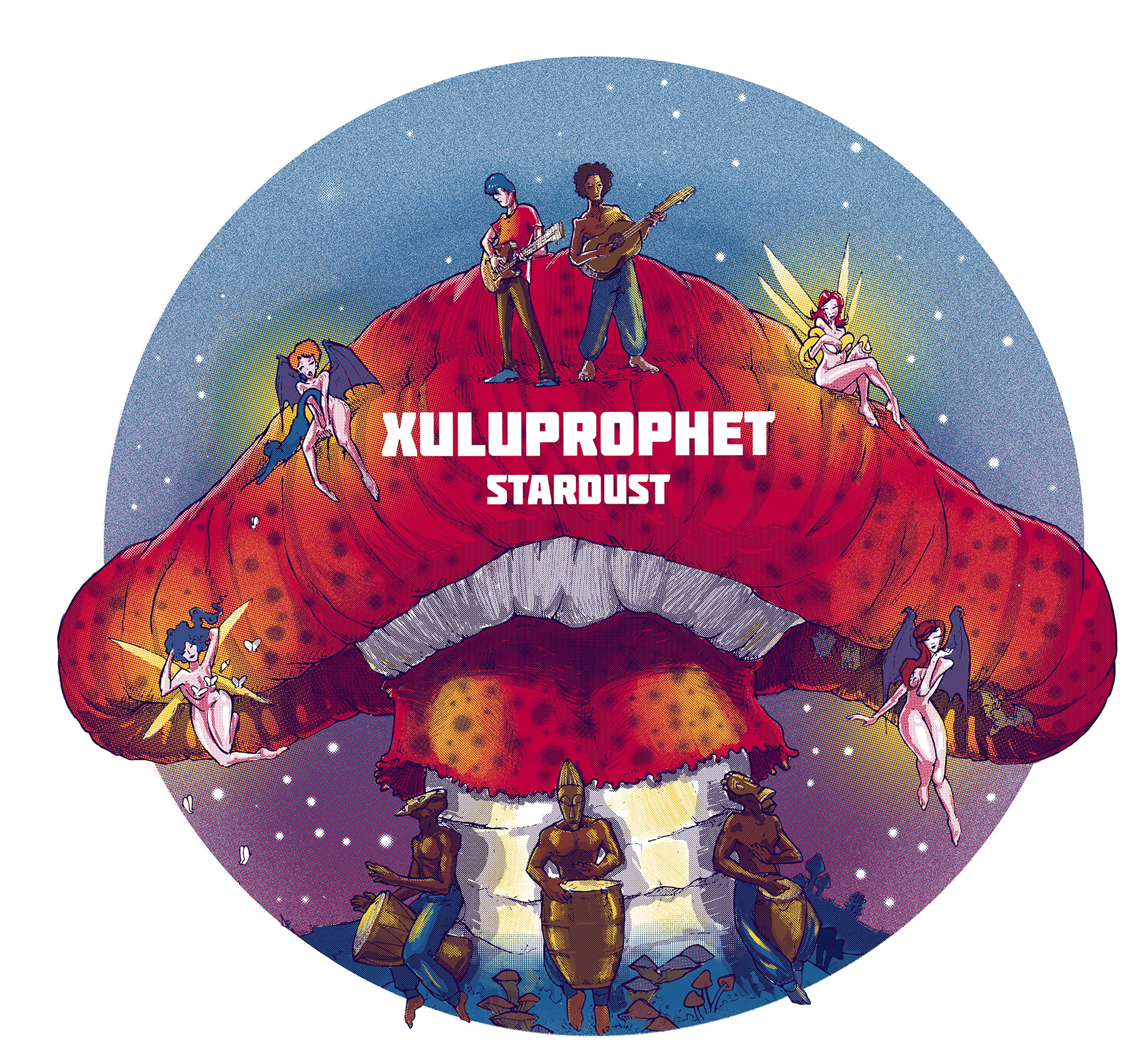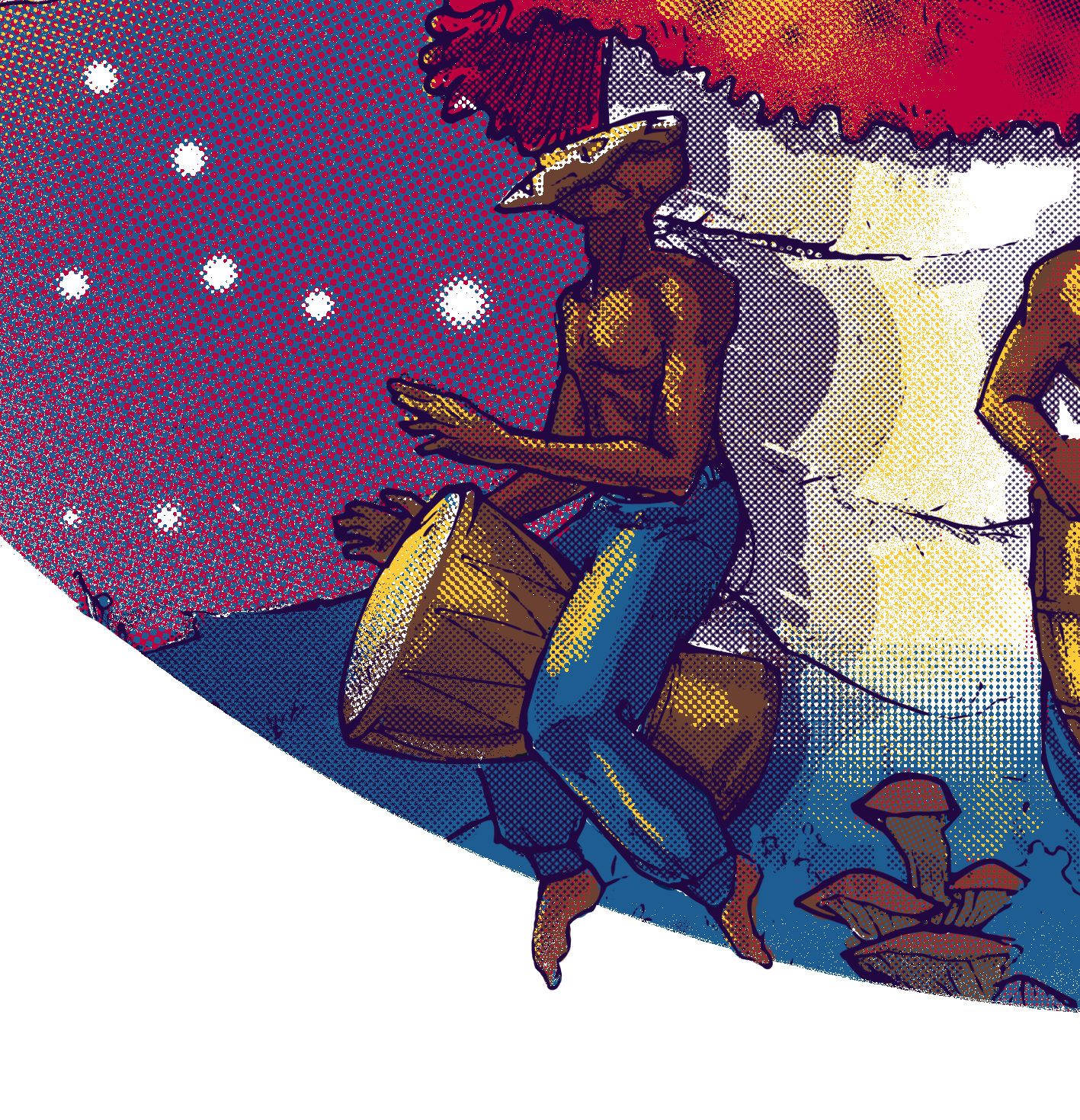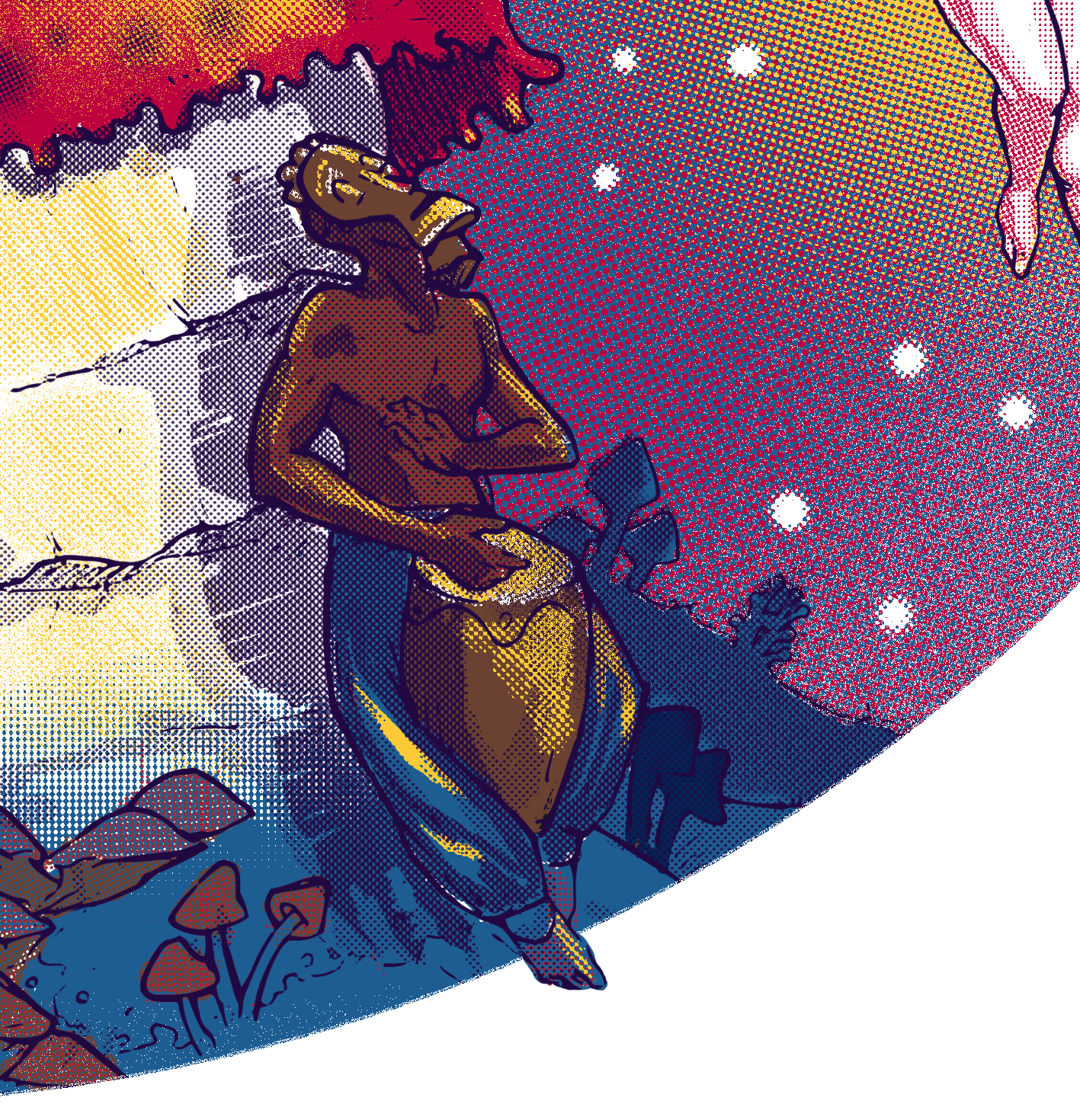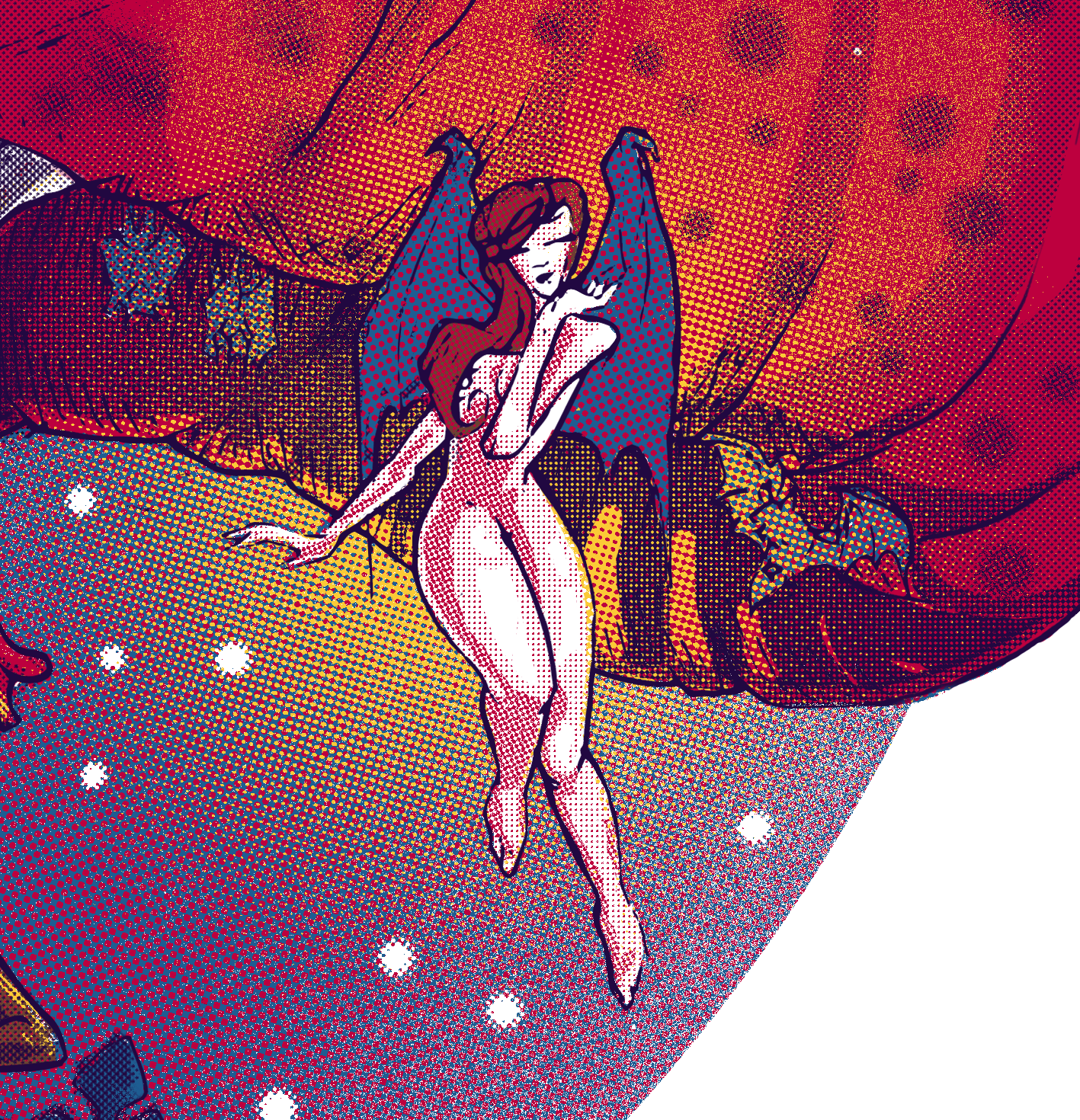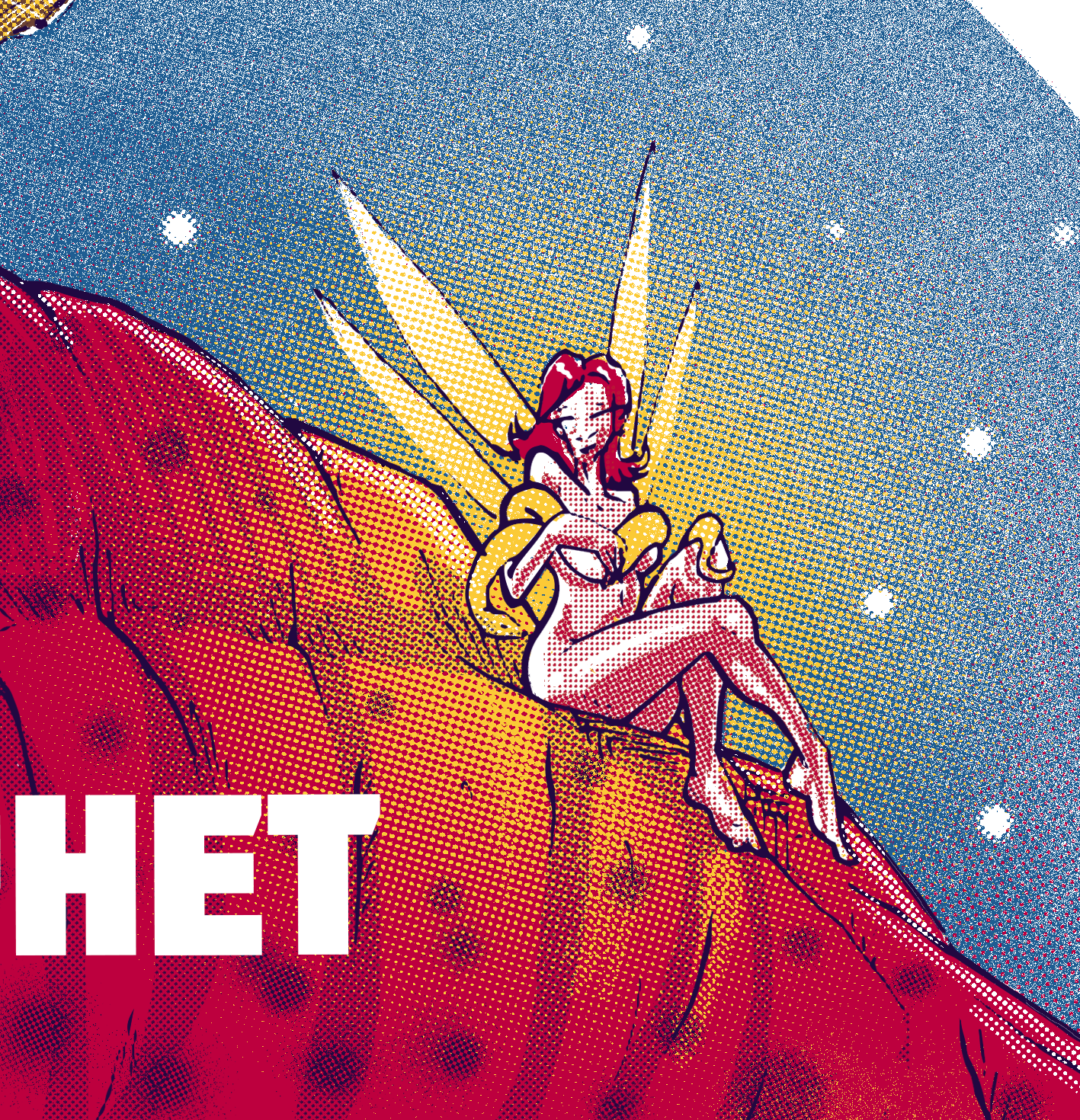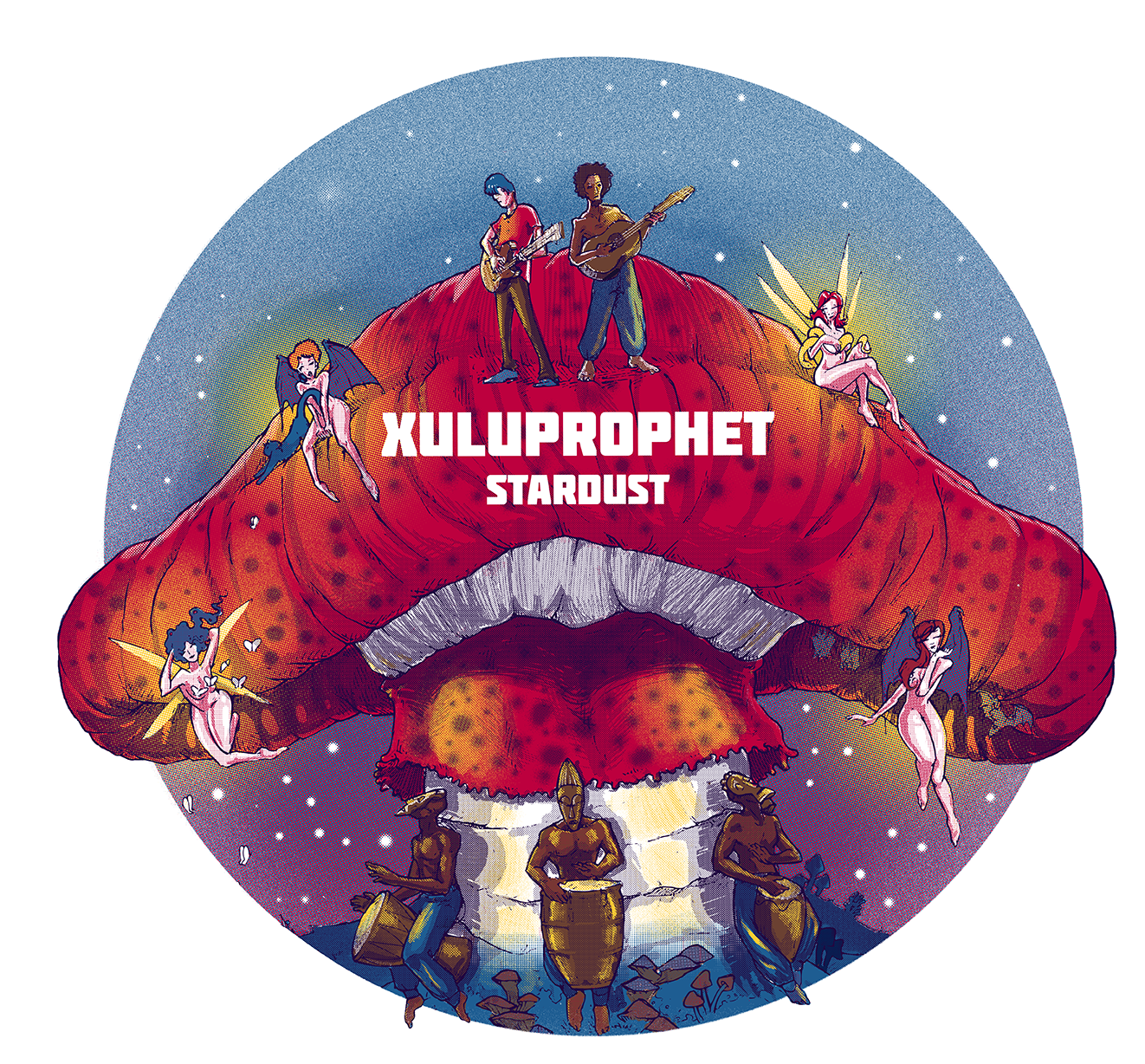 We screen printed a slightly simplified version of the illustration on shirts, the full illustration will be used as the album art for Xuluprophet's STARDUST cd.